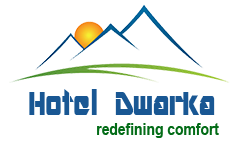 Dwarka- Surrounded by green mountains and overlooking the misty valley , our hotel gives you the best view and a perfect atmosphere for a serene holiday. Situated very close to the market allows you to please your shopping bugs by just walking a few yards. Our newly appointed rooms give the best amenities to suit your modern lifestyle.
Special Promotion!
Sed ut perspiciatis unde omnis iste natus error sit voluptatem accusantium doloremque laudantium, totam rem aperiam, eaque ipsa quae ab illo inventore veritatis.
Only $299 / night *
Paradise Rooms
Our hotel is Situated in Heart of Mahabaleshwar just 2min walkable from Bus stand as well as from market to cut of from traffic nuisance.
Relaxing Yourself
It's a good idea always to do something relaxing prior to making an important decision in your life.